• DOUBLE-CERTIFICATE COURSE •
Permaculture
Educators

Program
Study your Permaculture Design Certificate & Permaculture Teacher Certificate together, all at once.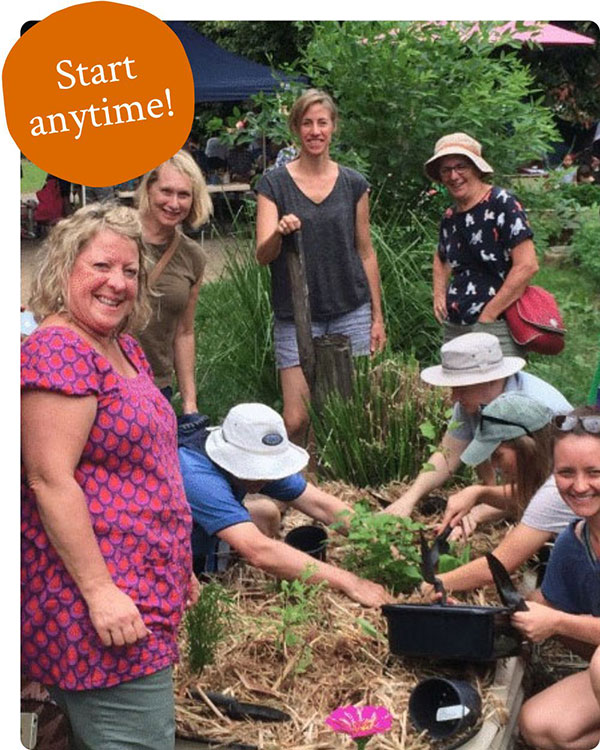 Do you dream of making a real living through permaculture? Are you ready to make permaculture both your lifestyle and your livelihood?
Join the online Permaculture Educators Program with Morag Gamble — the ONLY place you can earn internationally-recognised design and teaching certificates, at the same time.
You'll be designing and teaching permaculture workshops even before completing your studies!
Save hundreds of $$ by enrolling in two certificates at once!
Monthly payment plans also available.
Included in this bundled program:
Permaculture Design Certificate
Permaculture Teacher Certificate
*Bonus Access Pass*
Hive – Global Permaculture Community
*Bonus Modules*
Permaculture Business & Planning
Plus: kids under 18 study free with a paying adult! We welcome home-schoolers, un-schoolers, world-schoolers and schoolers — the program is flexible and spacious.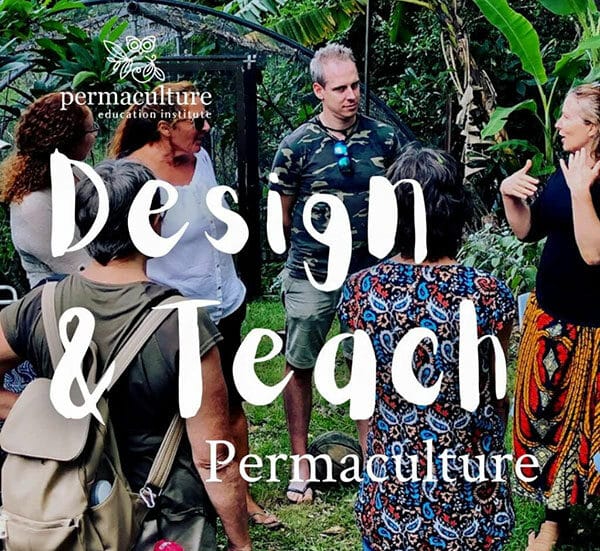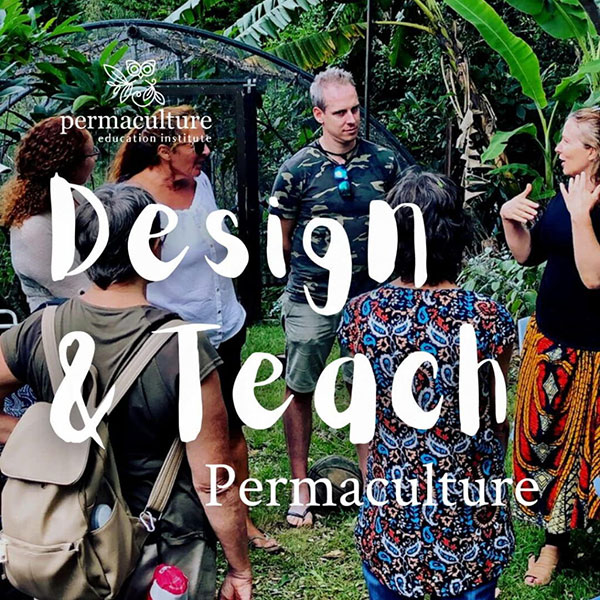 Make permaculture your career & livelihood
Learn how to design abundant and regenerative permaculture systems, become an excellent permaculture teacher and facilitator, and start your own permaculture enterprise.
The program is led by award-winning teacher and designer, Morag Gamble, who founded the Permaculture Education Institute and has three decades of permaculture education experience around the world.
Inside the Permaculture Educators Program, you will learn:
Permaculture Foundations
Soil, water, ecology, eco-literacy, recognition of traditional cultures of sustainability.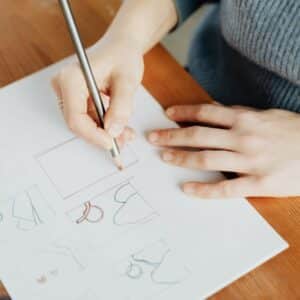 Permaculture Design
Vision, ethics, design principles, observation and language of nature, zones, sectors, concept planning, design and plan drawing.
The Permaculture Garden & Farm
Design of regenerative, agro-ecological, edible landscapes — big and small.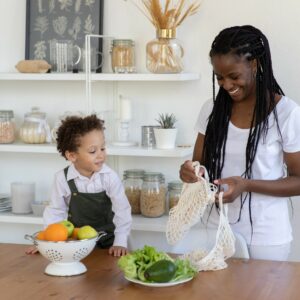 The Permaculture Home
Energy, toilet systems, wastewater, building design considerations, and how to create a non-toxic home.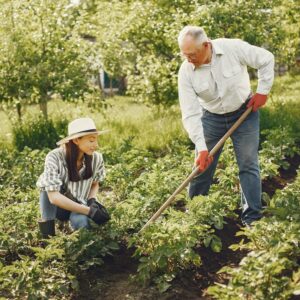 Community Permaculture
Community food systems, ecovillages, cooperatives, city farms, community gardens, retro-suburbia, sociocracy.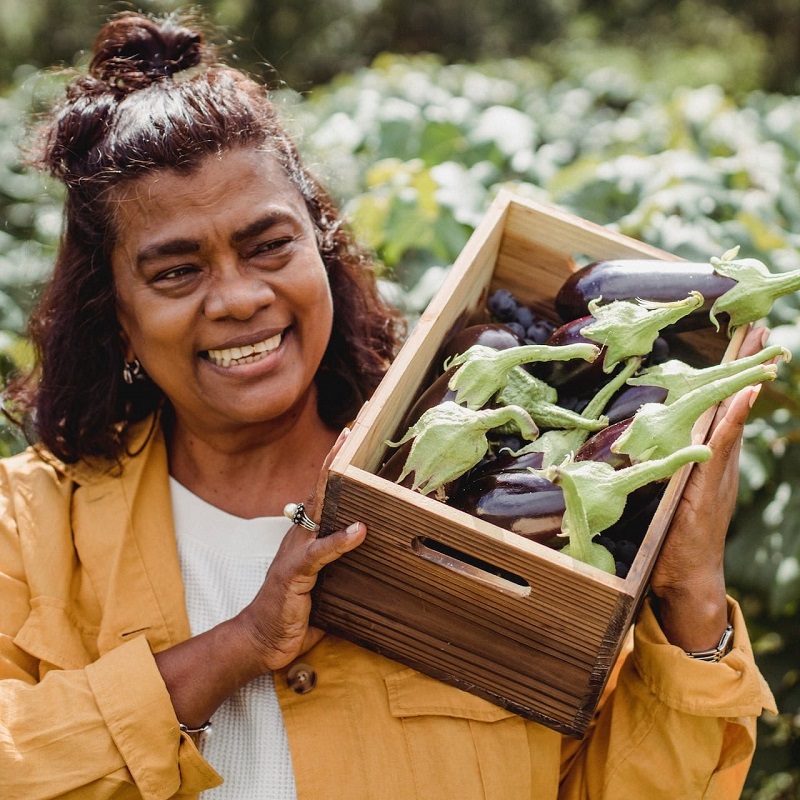 The Permaculture Economy
The sharing economy, the gift economy, complementary currencies, permaculture livelihoods.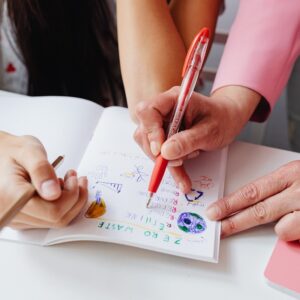 Permaculture Teaching
Teaching opportunities, curriculum development, storytelling, workshop and course planning, student engagement.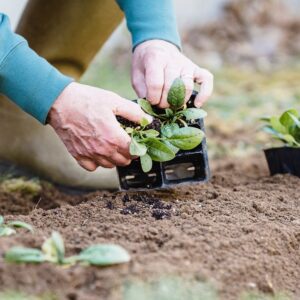 Creating a Permaculture Business
Permaculture business planning, innovative models, ethical marketing, legal matters.
The entire program is extremely flexible.
We accept students on a rolling basis. Start at any time — you have 2 years to complete the course, deadline-free.
Gain two internationally-recognised permaculture certificates & an educator's lens
No pre-requisites or prior learning needed to study with us! We have students aged from 12 to 82, living on six continents around the world.
The call for permaculture-skilled people is growing around the world in a whole range of contexts — and it's only going to get bigger. The world definitely needs people who can design permaculture systems and be great communicators and teachers too.
Permaculture is a great way of life and such a fabulous feeling to be of positive service to people and the planet. Every day, you know your efforts are not only enhancing people's health and lifestyles, but you are contributing to planetary health too.
Is this something you'd like to be doing? Would you like to share the knowledge and skills of how to live more ethically and sustainably?
Perhaps you already do, but feel you could be even more effective, reach even more people, make even more change, create even more abundance with permaculture design and education skills at the core of your livelihood.
Our course is a world-first unique combination of the Permaculture Design Certificate and Permaculture Teacher Certificate. The two certificates are woven together to enhance the effectiveness of the teacher education focus of this program.
Imagine being able to facilitate, create and implement regenerative edible landscape designs for individuals and communities — urban and rural — and teach others how to do the same.
44 modules included — start anytime:
26 Permaculture Design Certificate modules
13 Permaculture Teaching Certificate modules
3 *bonus* Permaculture Business & Planning modules
2 *bonus* Future Planning modules
PLUS 12 months' free access to the Hive Permaculture Community
Program introduction, by founder Morag Gamble
More from our students & graduates:
"I'm so glad I learned permaculture under Morag's mentorship and guidance. Her gentle and encouraging teaching style is inspiring and motivating. The way Morag brings people together from all over the world truly makes interconnections among us stronger and more meaningful."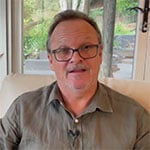 "Thoroughly enjoying the exploration of thoughts and ideas that are not a part of my daily life. You've opened up an entirely different world I've never thought twice about and yet I work professionally in sustainable water and sewage (ie: I'm close to the global sustainability issues). Sort of humbling to see how much I don't know. Thanks for having such an impact on humanity, for making us challenge our paradigms."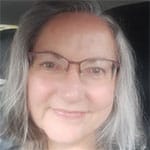 "I wanted to do a program that was well supported but could also be done at my own pace, so the Permaculture Education Program really appealed. The step-by-step structure of the course helps build confidence and gives you plenty of practice opportunities within a supportive community."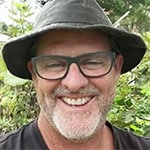 "I had an epiphany in my career as an architect, a career of 25 years, where I realised I was going in circles. Permaculture really helped ground me. It gave me a sense that I could change the way I practice and use that as a means of helping other people. The course provided an ideal framework for me to question and recalibrate what I did as an architect and why I did it."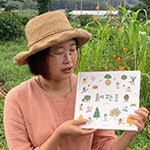 "The Permaculture Educators Program gave me a new vision for my life as a permaculture illustrator. Then I got the opportunity to make a picture book in South Korea. In the book, Dream of Soil, I tried to convey knowledge of permaculture succession and also the conscious life of nature. This is my first book as a permaculture illustrator and I'd like to continue. "
"I'm very impressed with Morag Gamble's series of permaculture classes. Prior to starting, I had read over 35 books on permaculture and watched hundreds of YouTube videos. Morag answered all questions quickly and accurately. I highly recommend this program to anyone interested in permaculture or homesteading."
Sign up today, start your double certificate immediately
30 Day Money Back Guarantee | Safe & Secure Payment
Still have questions? Book a free 15-min info call with Morag.
Three Monthly Payments
Two certificates – Permaculture Design Certificate and Permaculture Teacher Certificate.

44 detailed multimedia modules + resource lists.

80+ live tutorials and forums to choose from.

Access to student coaches to answer your questions.

*Bonus* permaculture business modules, to help you make a living from permaculture teaching.
*Bonus* lifetime access to the HIVE Permaculture Community, valued at $470.
*Bonus* 25% off all Share Permaculture marketing workshops.
One-Time Payment
**Best Value**
Two certificates – Permaculture Design Certificate and Permaculture Teacher Certificate.

44 detailed multimedia modules + resource lists.

80+ live tutorials and forums to choose from.

Access to student coaches to answer your questions.

*Bonus* permaculture business modules, to help you make a living from permaculture teaching.
*Bonus* lifetime access to the HIVE Permaculture Community, valued at $470.
*Bonus* 25% off all Share Permaculture marketing workshops.
Kids Study Free With Paying Adult
We automatically accept one child aged under 18 to join you on this course (more children may be allowed by request).

Children aged 12 years or older are eligible to complete Permaculture Design Certificate and Permaculture Teacher Certificate projects, achieving internationally recognised certification.

Both parent and child get full access to all modules, resources, tutorials, forums.

*Bonus* Both parent and child get lifetime access to the Hive Permaculture Community, valued at $470 each.
*Bonus* 25% off all Share Permaculture marketing workshops.

About our 100% 30-Day Money Back Guarantee
We know things can change, and we respect that. If you enrol and find within the first 30 days that you can't continue or the course is not to your liking, we will happily give you a full refund. We want you to enjoy the course and to be able to create the lifestyle and livelihood you dream of. So, if for any reason you don't think this is a perfect fit for you, just let us know.
Fair Share scholarships for refugees & youth
Our Institute tithes funds to our partnered charity, Ethos Foundation, to support permaculture projects globally. We practice what we teach and embrace permaculture's Fair Share ethic by offering scholarship places to women and young people in the majority world — to those who would never have the chance to access a course like this due to economic disparity. We also support indigenous students, refugees and displaced peoples.
"Permaculture is a
practical and positive

way of designing, thinking, living and gardening with abundance and care."
~ Morag Gamble
Founder & Permaculture Teacher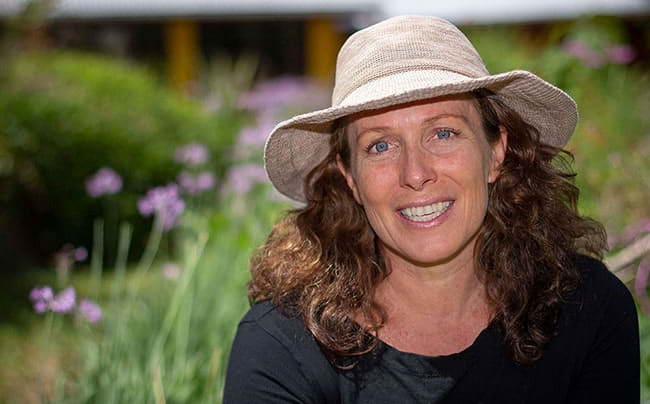 Below are outlines of just a few modules. There are currently 44 modules so we couldn't possibly show them all here…
MODULE ONE: Welcome and Course Orientation
Overview of the Permaculture Educators' Program
Course Curriculum
What you will find in each module.
Practical activities & program assessments?
How to join our Global Learning Community
Monthly online masterclasses
Monthly Design Studios & Education Labs
Meet-ups
Who to contact if you have questions
MODULE TWO: What is Permaculture Design?
What is Permaculture Design
A brief history of permaculture
Why do we need Permaculture?
Permaculture ethics
Module 2 Activities
Module 2 Worksheet
Links and References
MODULE THREE: Permaculture Design Thinking
Introduction to Permaculture Design Thinking

Ecological Worldview

Environment, Ecoliteracy, Earth Charter

Deep Ecology and Gaia Theory

Natural Way of Farming

Relocalisation: 4 leading voices

Module 3 Actions
MODULE FOUR: Permaculture Design Principles
Introduction to the 12 Permaculture Principles

How to teach Permaculture Principles

Module 4 Actions: Permaculture Principles

Permaculture Principles Worksheet

Permaculture Principles Resources
MODULE FIVE: Permaculture Design Methods
Introduction

Design Goals

Design Processes

Design Methods

Module 5 Actions

Module 5 worksheet

References and Links
Plus, free access to these 2 course bonuses: 
Hive - global dynamic learning community
A new online community for permaculture graduates. Cross-pollinate permaculture and access 80+ hours of interactive, live sessions (replays available too).
Design Studio – bi-monthly student permaculture design presentations and feedback sessions each month.
Design Studio – bi-monthly student permaculture design presentations and feedback sessions.
Education Studio – 6 student permaculture education program presentations and feedback.
Design Tutorials – 2 design tutorials each month.
Education Tutorials – monthly permaculture education tutorial.
Business Tutorials – quarterly permaculture business tutorials.
Permaculture with Children – monthly guests and community of practice.
Permaculture Discussion Forums – monthly forums exploring permaculture in life and work.
Permaculture Pollination – quarterly global networking sessions.
24/7 chat space and Q&A.
HIVE COST?
Usually $470 per year. Bonus membership included in your Educators' program.
Permaculture business & planning modules
Throughout the Permaculture Design and Teacher Certificates, we pay close attention to how you can be using these skills to make a good living.
We also include special modules that focus particularly on how to create a successful permaculture business and market it, permaculture business planning, innovative models, ethical marketing, and an introduction to the legal areas you need to be mindful of.
We want to support you to make permaculture your way of life and livelihood too — more than a hobby — and to explore ways to weave it into your current work too.
Two years' access & deadline free
The entire Permaculture Educators Program is extremely flexible. You can start our program at any time and have 2 years to complete the course. NO deadlines within the program. Work around your current schedule. We understand people live busy lives and have many and changing commitments.
We are a positive and welcoming international online learning community. People help and encourage each other so much!
We promote an action-learning focus. By the time you finish this program you will have completed many designs, created local networks and have started to teach permaculture.
The spaciousness of this double-certificate course gives you the chance to dig deeper where your interest lies; to experiment further when you need; to explore your neighbourhood and bioregion.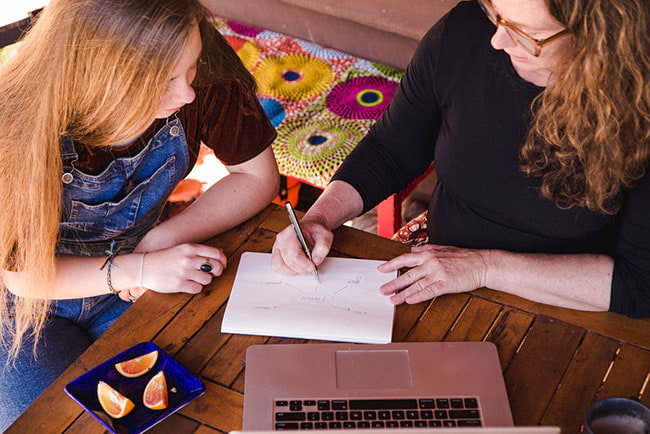 What you get when you sign up
A very warm welcome!
Your course delivered to your computer, module by module, wherever you are in the world.
2 years' access to the course content
Access to our student coaches to assist with any questions & support you need to be completely successful in your course.
Two certificates – Permaculture Design Certificate and Permaculture Teacher Certificate, + bonus business modules.
New friends & collaborators – connection to a friendly, helpful and supportive community of practice – an online forum to connecting all Permaculture Education Institute students and teachers around the world.
Your permaculture business promoted through the Permaculture Education Institute's network.
12 months access to the Hive – a new online dynamic global learning community.
Many students receive university credits for completing this comprehensive Permaculture Educators Program double certificate, and others receive professional development credits.
About your lead teacher: Morag Gamble
"I discovered permaculture more than 30 years ago, in my teens. It felt like an immediate natural fit — a way to care for earth and people and to create ripples of positivity in the world. For me, permaculture is a positive life purpose."
Morag is a global ambassador for the permaculture movement:
She holds a Masters in Sustainability Education and a Postgraduate Diploma in Landscape Architecture.
She was directly accredited as a permaculture teacher by Bill Mollison (co-founder of permaculture).
Everything she teaches, she has tried herself. She lives a permaculture life within a subtropical eco-village in Queensland, Australia.
Morag works with elders and youth in permaculture globally via the Permayouth and Ethos Foundation non-profits she established.
She amplifies the voices of global permaculture thinkers and educators via her own weekly podcast and YouTube channel.
Morag has taught at universities, schools, eco-centres, villages, urban farms, community centres and farms around the world, and lectured for years in Food Politics.
Morag is a certified Warm Data Host with the non-profit International Bateson Institute.
Morag has taught permaculture for almost 30 years and always has dirt under her fingernails!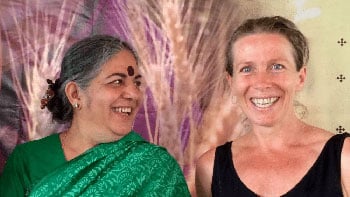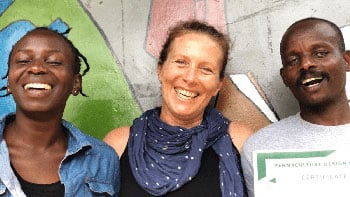 With two program graduates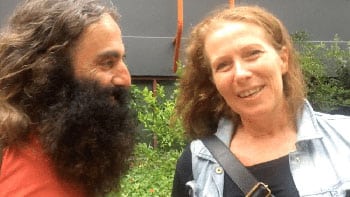 With Gardening Australia's Costa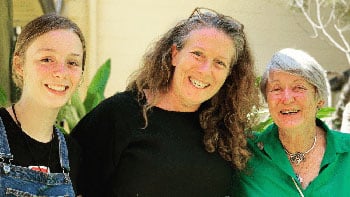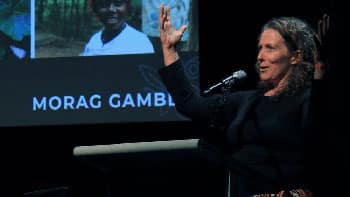 At a major speaking event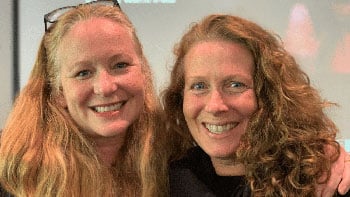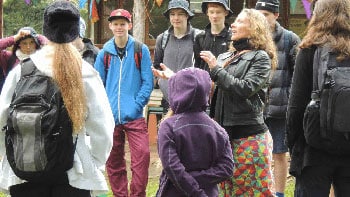 Graduate Chrissy Crow talks about her course experience (2 mins)
30-Day Money Back Guarantee | Safe & Secure Payment

Sign up & start your two certificates right away — $2,997 AUD
Save $470. Your first 12 months access to Hive are free with this course.
Payment plans available — 3 month or 6 month.
Frequently Asked Questions
Can I study just one of the certificates?
This is a combined-certificate program. While you are completing the Permaculture Design Certificate course, we are exploring how to teach each session. The Permaculture Teacher Certificate course then focuses on methods, as well as how to design, plan, deliver, manage and refine an education program. The two certificates have been designed together to help you become an excellent permaculture teacher.
However, you can also choose to study these certificates separately. You can find more information about the Permaculture Design Certificate here and the Permaculture Teacher Certificate here.
Note that when you choose to enrol in the bundled double-certificate course, you save hundreds of dollars off the full price individual courses.
Is this an accredited program?
This course follows an internationally recognised Permaculture Design Course curriculum (PDC). While this particular course is not formally accredited by the government, many students are receiving support from the government to attend this course – for example, Farm Household Assist, Centrelink Retraining – so it is recognised.
A number of universities also give students credit points for taking this course. Some PhD students are integrating this course into their research too.
When does the next course start?
You can start our program at any time! You don't need to wait for a specific date to get started, as we accept students on a rolling basis. As soon as you sign up, you will receive an email with access to the course, so you can get started immediately. You then have 2 years to complete the course, deadline-free.
How long does the course take to complete?
The complete Permaculture Educators Program has 44 modules delivered weekly. You have 2 years to complete the course.
Are payment plans available?
Yes! To help make your course more affordable, we offer staggered monthly payments, over 3 months or 6 months. You can also pay monthly over 12 months by request (please contact us for more information).
Do I need to have a garden?
Ideally a garden, small or large, is helpful to complete this course. However, you can also 'borrow' a garden to do the design project, or get involved in a school or community garden.
I live in a different climate to you. Will this course be relevant for me?
There are students attending this course from 6 continents and a wide range of climates and environments. The permaculture ethics and principles can be adapted to all contexts.
New! Join one of our regional study groups to learn together with others in your area.
Will I have direct contact with Morag Gamble?
Yes. Morag is very active within the group. Morag responds to assessments, leads design studios and masterclass sessions, and communicates directly with students in the various social forums. She takes a keen interest in how everyone is going and loves when you participate in the discussions, and share ideas and questions.
Lots of others also respond to questions and comments. This is a really wonderful learning community. The more you lean in, the more you will learn and feel connected.
What assessments do I need to complete to gain certification?
There are 6 projects to submit to fully complete the program. These are designed to help you actually design your place in full during the course and have begun teaching too!
Permaculture Design Certificate
1.    Site analysis
2.   Kitchen garden design
3.   Permaculture design and report
Permaculture Teacher Certificate
4.   Plan a permaculture education  session
5.   Deliver a permaculture education session
6.   Review and refine education session
Can I get a discount?
To assist you in paying for this course, we offer a range of payment plans – 3 month or 6 month (or 12 months by special request). See details here.
Are scholarships available?
We do offer scholarships for community leaders and youth living in the global south. Please contact us to discuss.
Morag's teaching & work has been featured in…