Rwamwanja Rural Foundation
Based in Uganda, East Africa
Run by the community for the community, this non-profit is dedicated to permaculture education, appropriate technology and local food growing, helping raise the standard of living for people within the Rwamwanja Refugee Camp.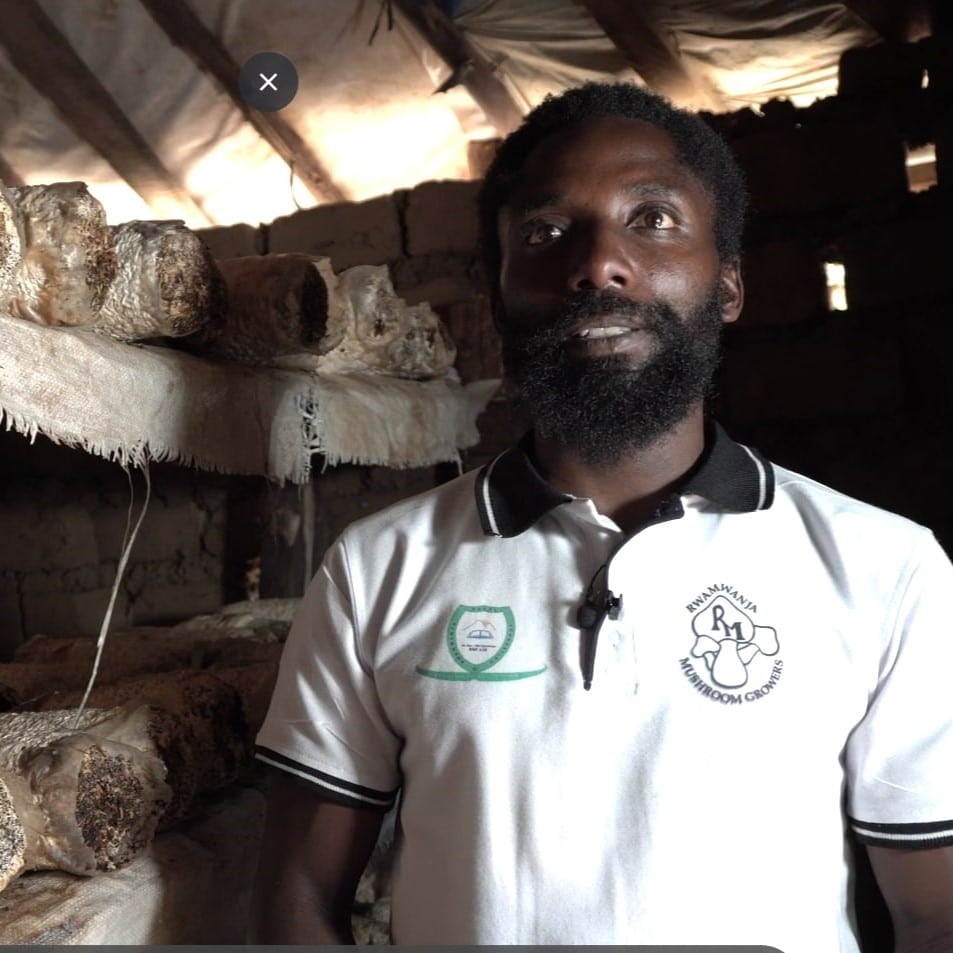 "We are using waste to grow mushroom inside the home. It helps a family to bounce back after a shock because it helps people have access to food, get money in a short period, it also acts a vegetable, a medicine. That's why I see mushroom as important to us, especially in a refugee settlement."
Bemeriki is a permaculture expert, a trained permaculture teacher and a Congolese refugee living in Uganda.
"Permaculture takes time, it's a gradual process. But giving them skills and guiding them on how they can grow, and when they eat from what I taught them, I feel happy," he says.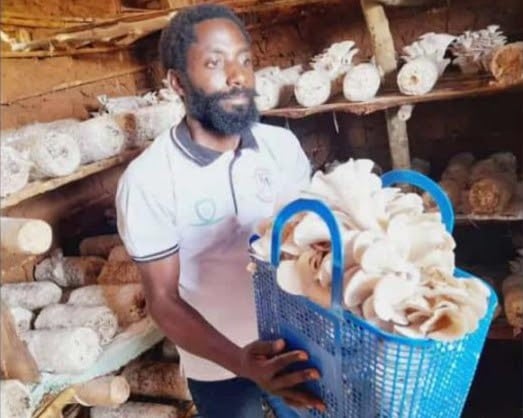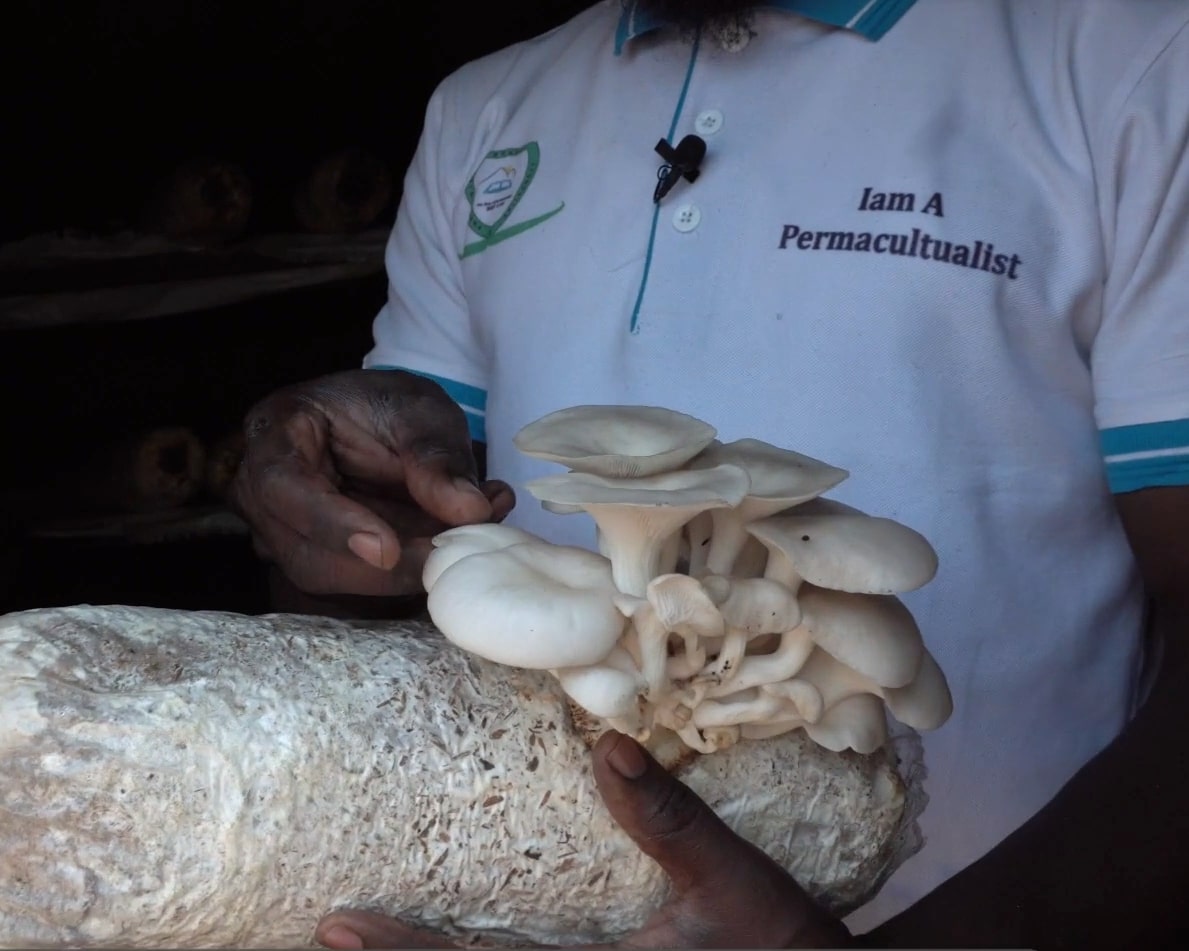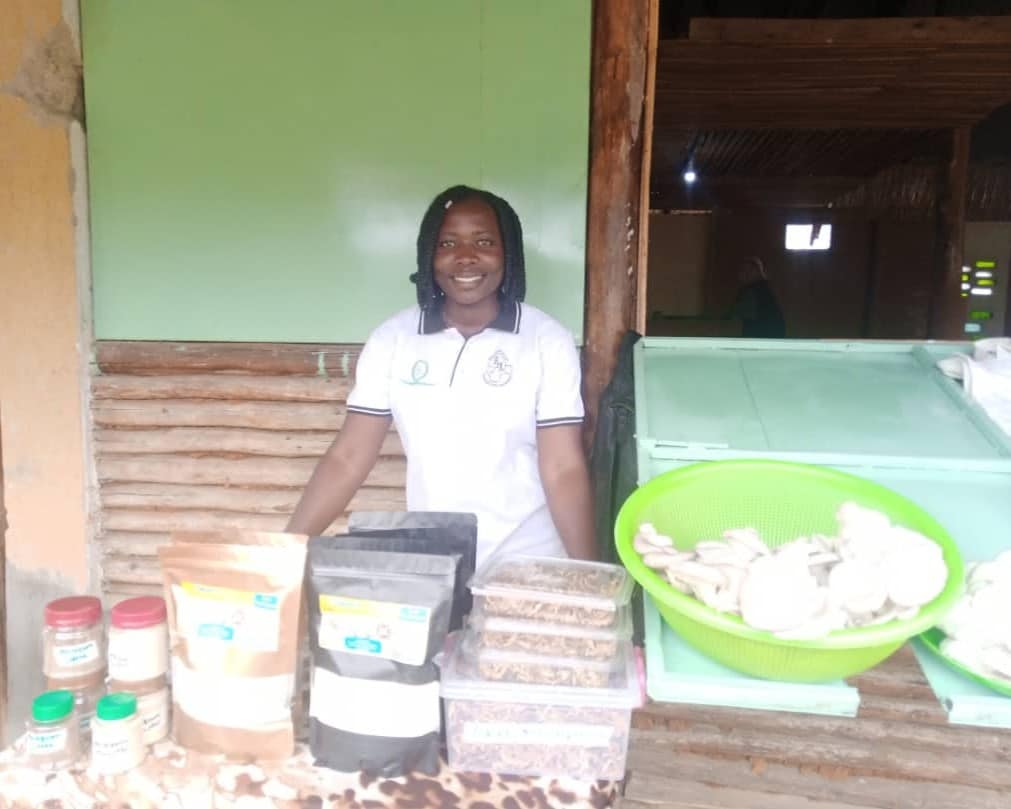 Solar-powered mushroom dehydrator
Bemeriki has successfully taught many local refugees how to grow nutritious mushrooms. Now they need a solar-electric dehydrator so the massive surplus from their organic mushroom farms can be dried into highly nutritious local food — especially for infants, the elderly and breastfeeding mothers.
Project outcomes so far
in 2019, Ethos Foundation began partnering with Rwamwanja Rural Foundation. In 2023, Bemeriki's work creating local mushroom farms and training local mushroom farmers won the prestigious Lush Spring Prize award.
What's needed right now
To purchase a community food dehydrator for Rwamwanja Refugee Settlement, Bemeriki needs to raise USD $2,775 (around AU $4,250).
Watch two short films about Bemeriki's work
Latest news from Rwamwanja Rural Foundation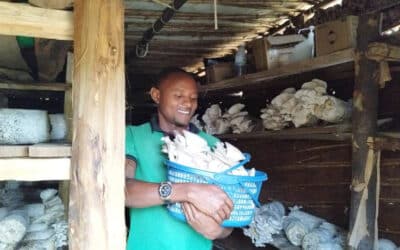 Can you help a local Ugandan refugee permaculture group save their organic mushroom glut and help feed refugees highly nutritious local food?
read more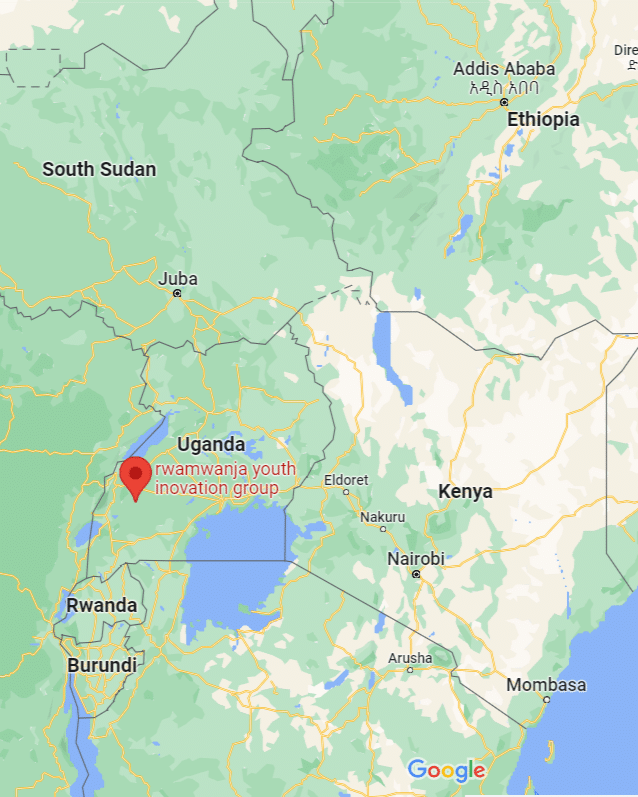 Making a difference in Kamwenge District, Uganda
The Rwamwanja Refugee Settlement is located in the Kamwenge District of southwestern Uganda and is home to about 70,000 refugees.
"As a refugee, I have faced a number of challenges. Being passionate in permaculture, being passionate in giving people knowledge to grow their own food… I have never given up. I'm trying to help other people to not give up," Bemeriki says.
"By training 10 groups [to grow mushrooms], that is almost 300 families. So I have just helped 300 families have food at their home, medicine, some money.
"I want to see that all people have a better life, have access to good energy, clean water and food."