• 5-WEEK LIVE ONLINE COURSE •
Permaculture
Teacher

 Certificate
Learn how to become an effective permaculture teacher, and start making a career and livelihood out of your permaculture knowledge.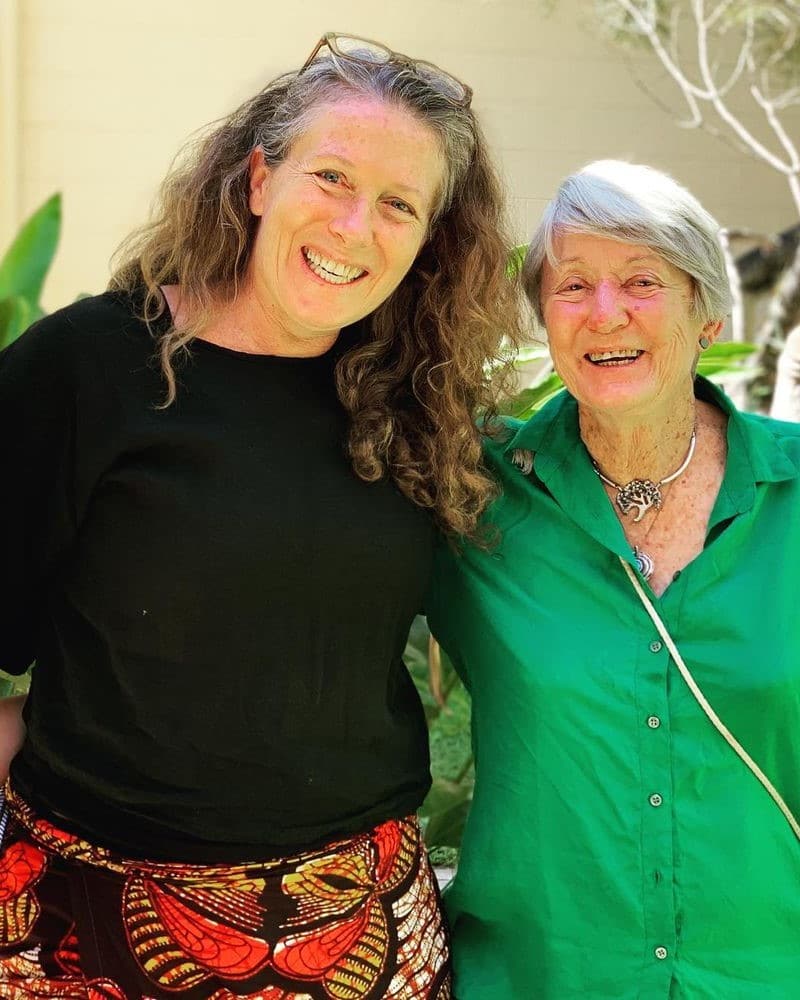 

Gain an internationally recognised permaculture qualification



Learn how to develop class curriculum and engage students



Understand permaculture business planning, ethical marketing and legal matters



Learn from Morag Gamble, who has 30+ years' experience
Have you ever considered becoming a permaculture teacher — to make a living and to spark positive change for your community, your children and our planet? Join Morag Gamble's new global online course and gain all the practical skills, tools and knowledge to start teaching permaculture.
This *brand new* 5-week global online Permaculture Teacher Certificate runs from October 16 to November 15, 2023.
HOW IT WORKS: become a permaculture teacher in just 5 weeks
This live and interactive 5-week program starts October 16. You'll graduate on as a qualified permaculture teacher on November 15.
Weekly live classes with Morag — via Zoom every Monday from October 16 to November 13, 4pm-6pm (AEST)
Weekly practical tutorials — via Zoom every Wednesday from October 18 to November 15, 4pm-5pm (AEST)
Lifetime access to self-paced course content, including recordings of all classes and tutorials.
Complete your teaching project and attend 80% of sessions to gain your Permaculture Teacher Certificate
This course has a pre-requisite study requirement. You must already have completed a Permaculture Design Certificate (PDC), or be a current student of Morag Gamble's PDC.
All current Permaculture Educators Program students get free bonus access to this course.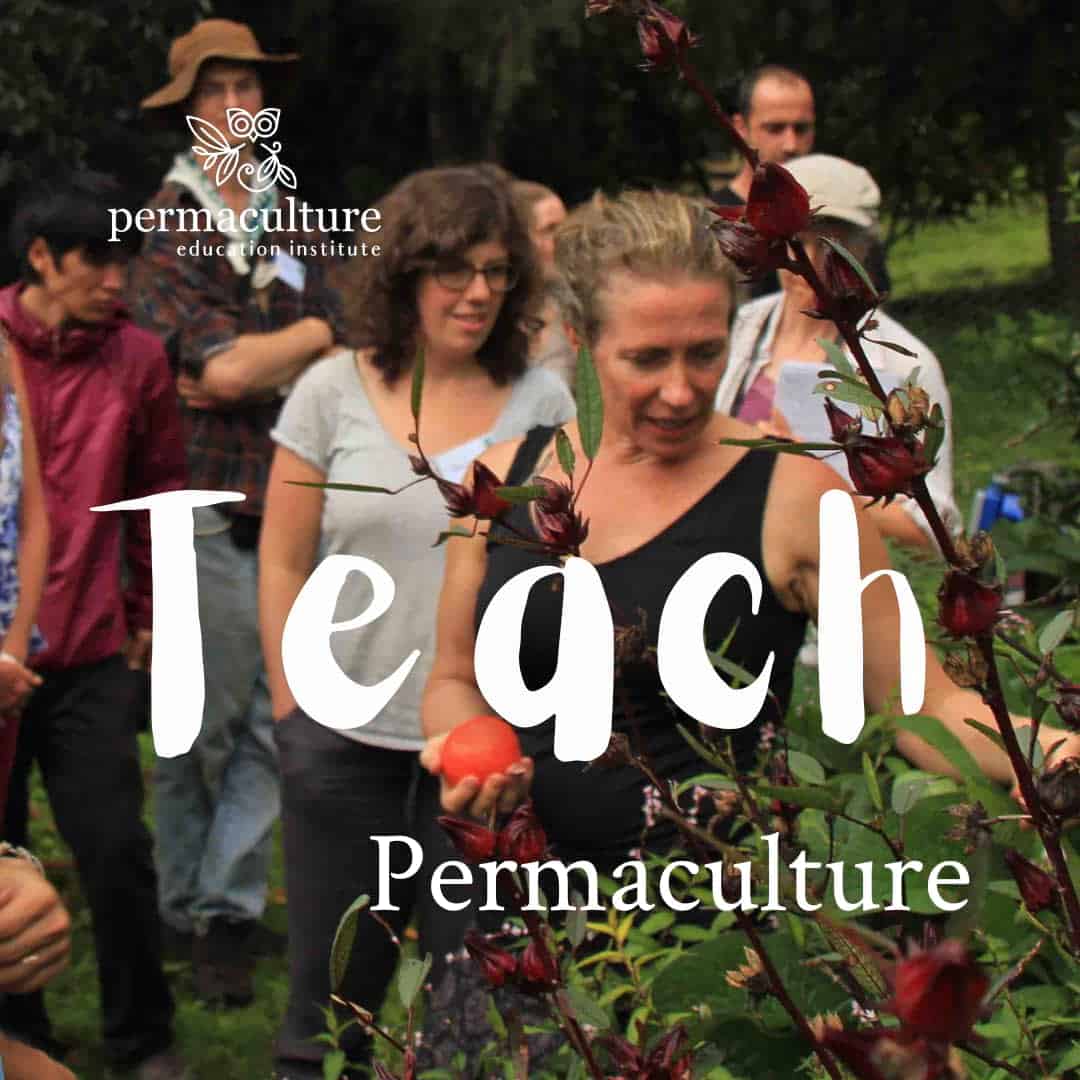 Learn alongside global permaculture ambassador Morag Gamble, who has taught thousands of educators across the world
This internationally-recognised PTC is your chance to learn live and direct with Morag Gamble, who has 30+ years of practical permaculture experience and is the founder of the Permaculture Education Institute of Australia.
Morag was personally approved as a teacher by permaculture co-founder Bill Mollison and has since taught permaculture educators on six continents, across 22 countries. 
Plus, by studying with Morag, you're opening the door to real career in permaculture! All Permaculture Teacher Certificate graduates get discounted access to Morag's Permaculture Educators Program, so you can support others to design permaculture gardens, farms and systems.
Inside your Permaculture Teachers Certificate:
WEEK 1: Introducing Permaculture Teaching
What is permaculture education?
Reasons for being a permaculture teacher.
Applying permaculture principles and ethics in permaculture education.
Identifying opportunities for permaculture teachers.
Embodying earth care in permaculture education.
Thinking like an ecosystem — eco-literacy, systems thinking, non-violent communication.
Growing your local permaculture education ecosystem.
WEEK 2: Developing permaculture programs
Setting goals for your permaculture education program.
Identifying learner and local needs for the permaculture program.
Designing a permaculture program from patterns to details.
Developing relevant curriculum and adapting for local contexts
Creating lesson plans and activity guides
WEEK 3: Teaching Permaculture 
Understanding learning and teaching methods.
Diverse of modes of learner-centred education.
Developing your natural & authentic style of permaculture teaching.
How, when and why to use different teaching methods.
Filling your teaching toolbox with a range of strategies for teaching different topics.
Understanding activity design to localise teaching relevance.
Finding your stories
Troubleshooting logistics, budgeting and finding learners.
WEEK 4: People Care in permaculture teaching
People care through appropriate language and leadership.
Creating a nourishing learning environment.
Cultivating thriving learning communities.
Learner care, team care and self care.
Teaching permaculture beyond your bioregion.
Permaculture education with refugees.
Permaculture as appropriate technology.
Permaculture mentoring and crowd-funding.
Global digital learning possibilities
WEEK 5: Permaculture education teach-in 
Sharing your permaculture education programs.
Practice teaching sessions.
Reflective practices as a permaculture educator
Resource lists and handouts to further your learning.
Dedicated course chat forum, where you can connect with fellow students and ask question of Morag and her team.
Lifetime access to all course notes and resources.
Join this sprint program and get qualified in 5 weeks
Get the skills you need to teach permaculture in 2024.
The need for adaptable and skilled permaculture educators is rapidly growing around the world.
Become a leader in the positive and practical movement to address climate and biodiversity crises.
Permaculture is a great way of life and such a fabulous feeling to be of positive service to people and the planet. Every day, you know your efforts are not only enhancing people's health and lifestyles, but you are contributing to planetary health too.
The call for permaculture-skilled people is growing around the world in a whole range of contexts — and it's only going to get bigger.
This course has been specifically designed to help you become a confident permaculture teacher, and apply permaculture education principles and practices to whatever your chosen career might be.
It's an intensive, five-week deep dive into the world of teaching permaculture.
Together, we'll explore a wide range of practical skills, tools and knowledge that will help you to design and deliver amazing permaculture programs that fit your community, your skill set and create a profitable living for you, too.
Sign up today, start your course immediately
30 Day Money Back Guarantee | Safe & Secure Payment
Three Fortnightly Payments
An internationally recognised Permaculture Teacher Certificate qualification.

Intensive 5-week sprint program, live and interactive with Morag Gamble.

5 detailed modules + resource lists.

Dedicated course chat forum.

Lifetime access to all course materials.
One-Time Payment
**Best Value**
An internationally recognised Permaculture Teacher Certificate qualification.

Intensive 5-week sprint program, live and interactive with Morag Gamble.

5 detailed modules + resource lists.

Dedicated course chat forum.

Lifetime access to all course materials.
Bundled Double-Certificate
Two courses in one!
Upgrade to the Permaculture Educators Program and get your Permaculture Teacher Certificate PLUS an additional Permaculture Design Certificate (normally valued at $1,997).

44 detailed multimedia modules + resource lists.

80+ live tutorials and forums to choose from.

Access to student coaches to answer your questions.

*Bonus* permaculture business modules, to help you make a living from permaculture teaching.
*Bonus* Lifetime access to the Hive Permaculture Community, valued at $470 a year.
*Bonus* 25% off all Share Permaculture marketing workshops.

About our 100% 30-Day Money Back Guarantee
We know things can change, and we respect that. If you enrol and find within the first 30 days that you can't continue or the course is not to your liking, we will happily give you a full refund. We want you to enjoy the course and to be able to create the lifestyle and livelihood you dream of. So, if for any reason you don't think this is a perfect fit for you, just let us know.
Fair Share scholarships for refugees & youth
Our Institute tithes funds to our partnered charity, Ethos Foundation, to support permaculture projects globally. We practice what we teach and embrace permaculture's Fair Share ethic by offering scholarship places to women and young people in the majority world — to those who would never have the chance to access a course like this due to economic disparity. We also support indigenous students, refugees and displaced peoples.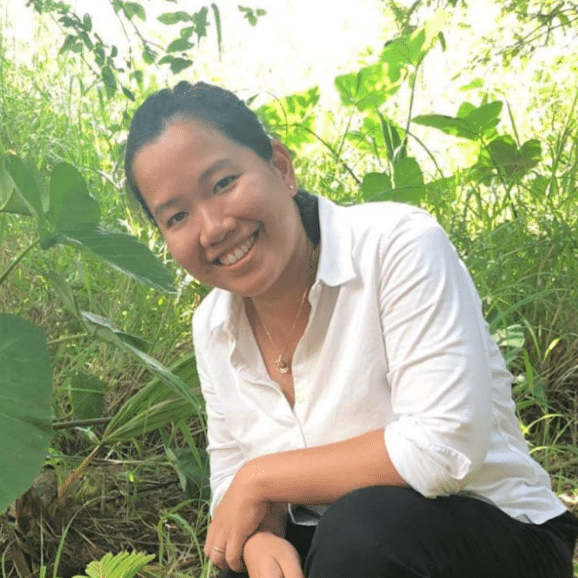 "Morag's gentle and encouraging teaching style is inspiring and motivating. The way Morag brings people together from all over the world truly makes interconnections among us stronger and more meaningful."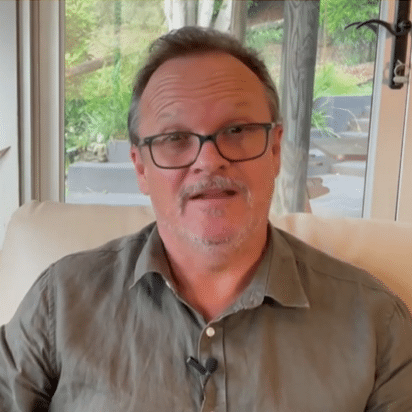 "Thoroughly enjoying the exploration of thoughts and ideas that are not a part of my daily life. You've opened up an entirely different world. Thanks for having such an impact on humanity, for making us challenge our paradigms."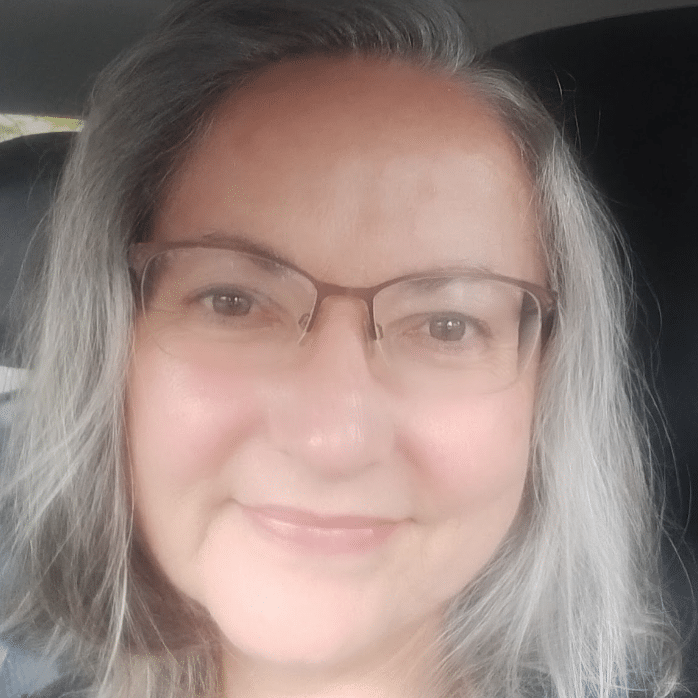 "The step-by-step structure of the course helps build confidence and gives you plenty of practice opportunities within a supportive community."
About your lead teacher: Morag Gamble
"I discovered permaculture more than 30 years ago, in my teens. It felt like an immediate natural fit — a way to care for earth and people and to create ripples of positivity in the world. For me, permaculture is a positive life purpose."
Morag is a global ambassador for the permaculture movement:
She holds a Masters in Sustainability Education and a Postgraduate Diploma in Landscape Architecture.
She was directly accredited as a permaculture teacher by Bill Mollison (co-founder of permaculture).
Everything she teaches, she has tried herself. She lives a permaculture life within a subtropical eco-village in Queensland, Australia.
Morag works with elders and youth in permaculture globally via the Permayouth and Ethos Foundation non-profits she established.
She amplifies the voices of global permaculture thinkers and educators via her own weekly podcast and YouTube channel.
Morag has taught at universities, schools, eco-centres, villages, urban farms, community centres and farms around the world, and lectured for years in Food Politics.
Morag is a certified Warm Data Host with the non-profit International Bateson Institute.
Morag has taught permaculture for almost 30 years and always has dirt under her fingernails!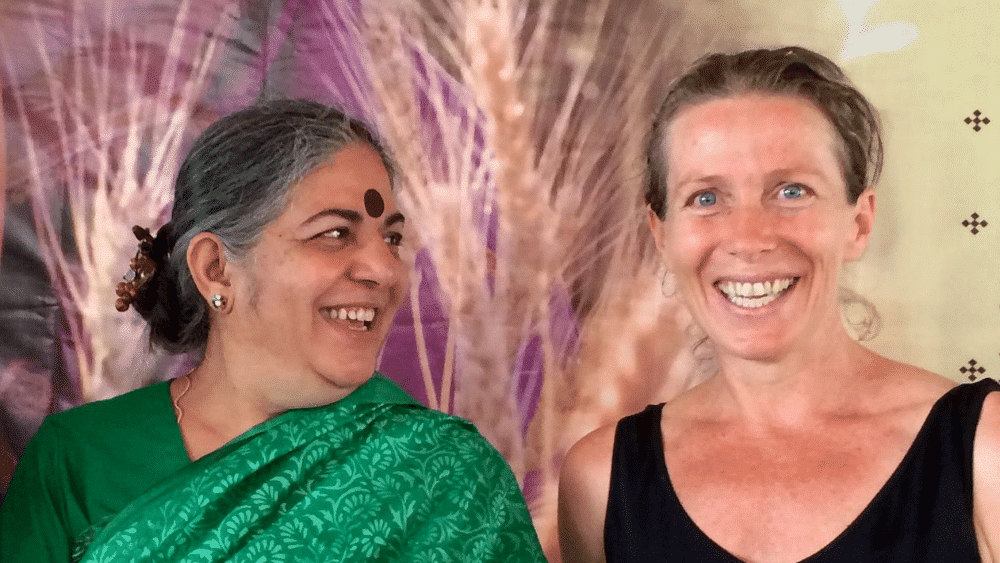 With two program graduates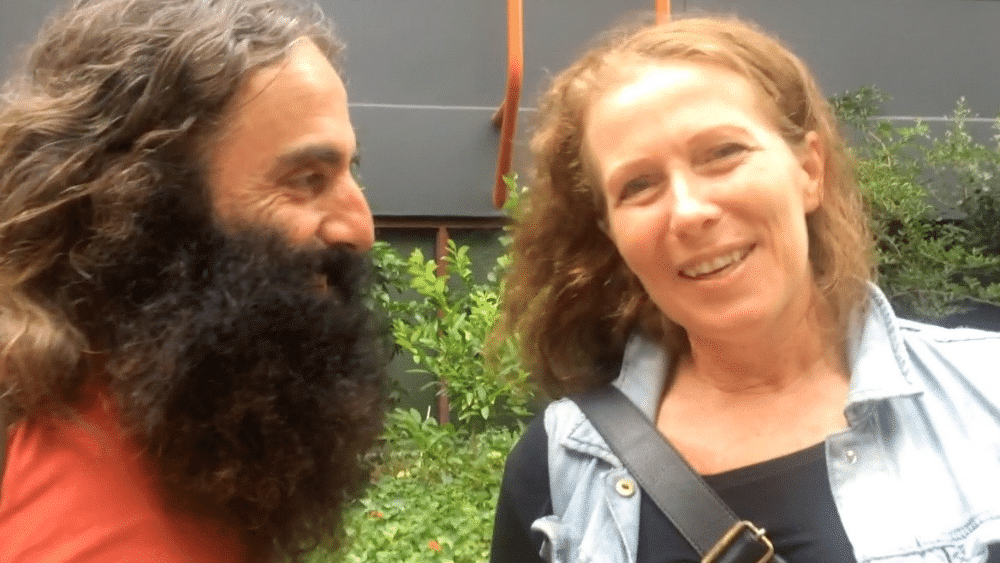 With Gardening Australia's Costa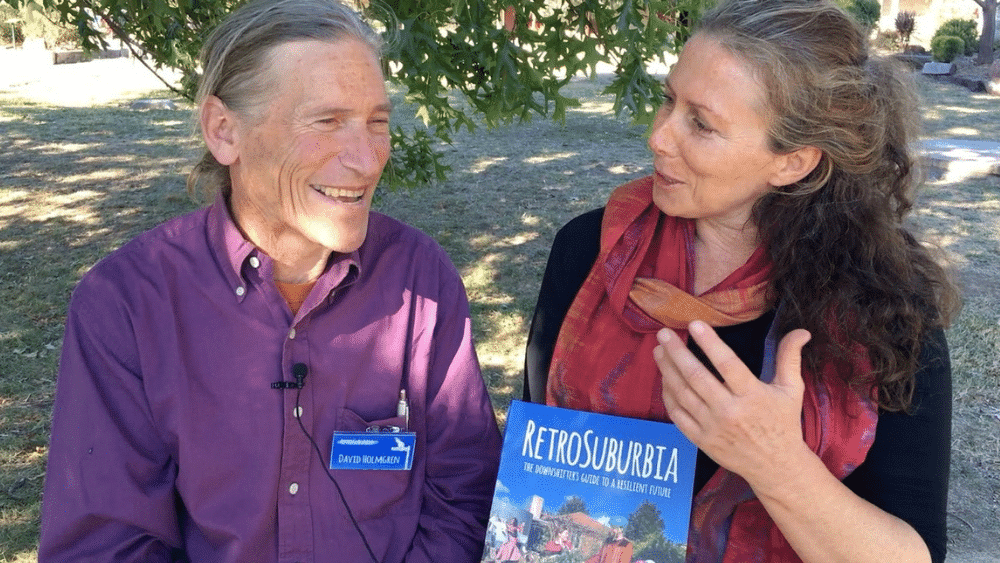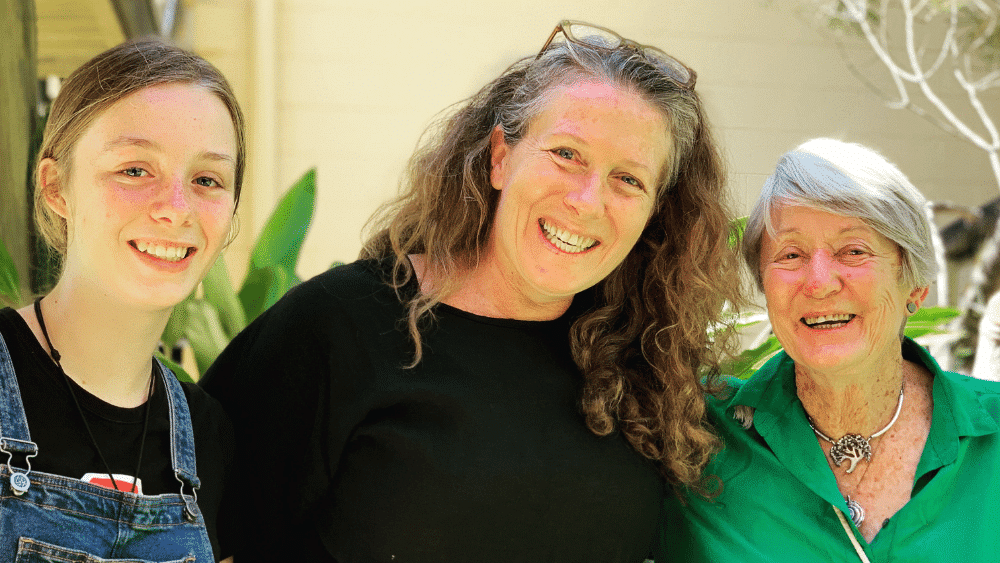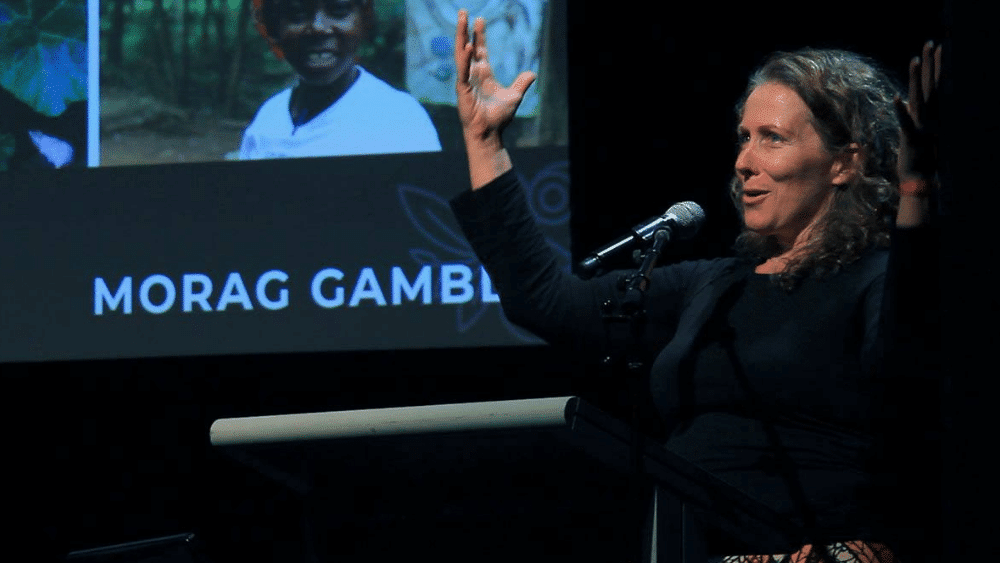 At a major speaking event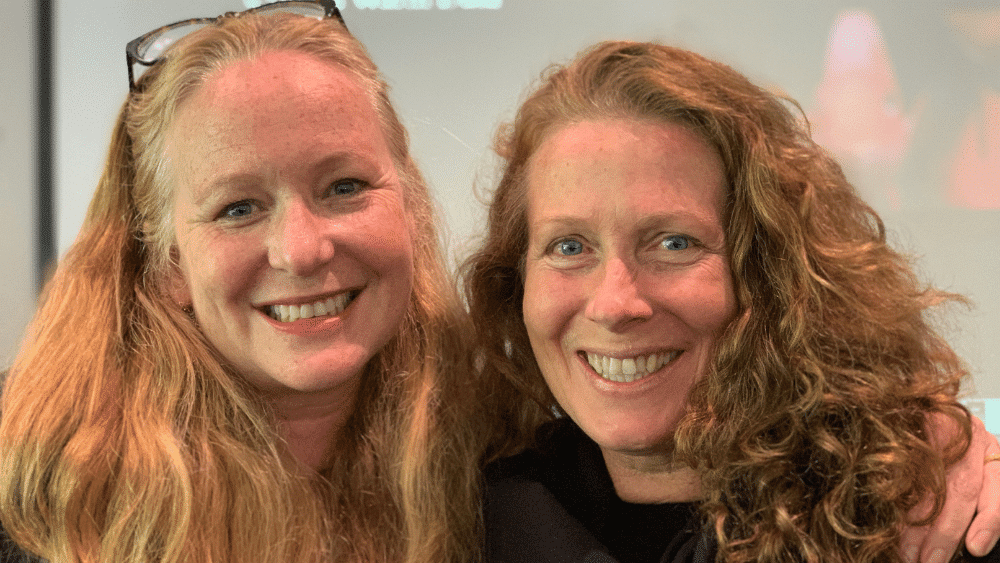 Graduate Tessa Zundel talks about her course experience (3 mins)
30-Day Money Back Guarantee | Safe & Secure Payment

Sign up & start now — $1,697 AUD
Fortnightly payment plans available.
Frequently Asked Questions
Does this course certify me as a permaculture teacher?
This course follows an internationally recognised Permaculture Teachers Certificate curriculum (PTC). You will be recognised as a permaculture teacher after completing this training.
How long does the course take to complete?
The Permaculture Teachers Certificate has 5 modules delivered weekly. You have lifetime access to these materials.
Or, upgrade to the bundled double-certificate Permaculture Educators Program and receive 44 modules delivered weekly, plus access to our Hive global permaculture community and unlimited access to all resources.
Will I have direct contact with Morag Gamble?
Yes. Morag will be leading live classes every week, and will communicate directly with students via the dedicated course chat.
Lots of others also respond to questions and comments. This is a really wonderful learning community. The more you lean in, the more you will learn and feel connected.
What assessments do I need to complete to gain certification?
You will need to submit your final teaching project to fully complete your Permaculture Teachers Certificate. This is designed to help you practically apply the knowledge you have learned during the course.
Can I get a discount?
To assist you in paying for this course, we offer a fortnightly payment plan. See details here.
Are scholarships available?
We do offer scholarships for community leaders and youth living in the global south. Please contact us to discuss.
Morag's teaching & work has been featured in…