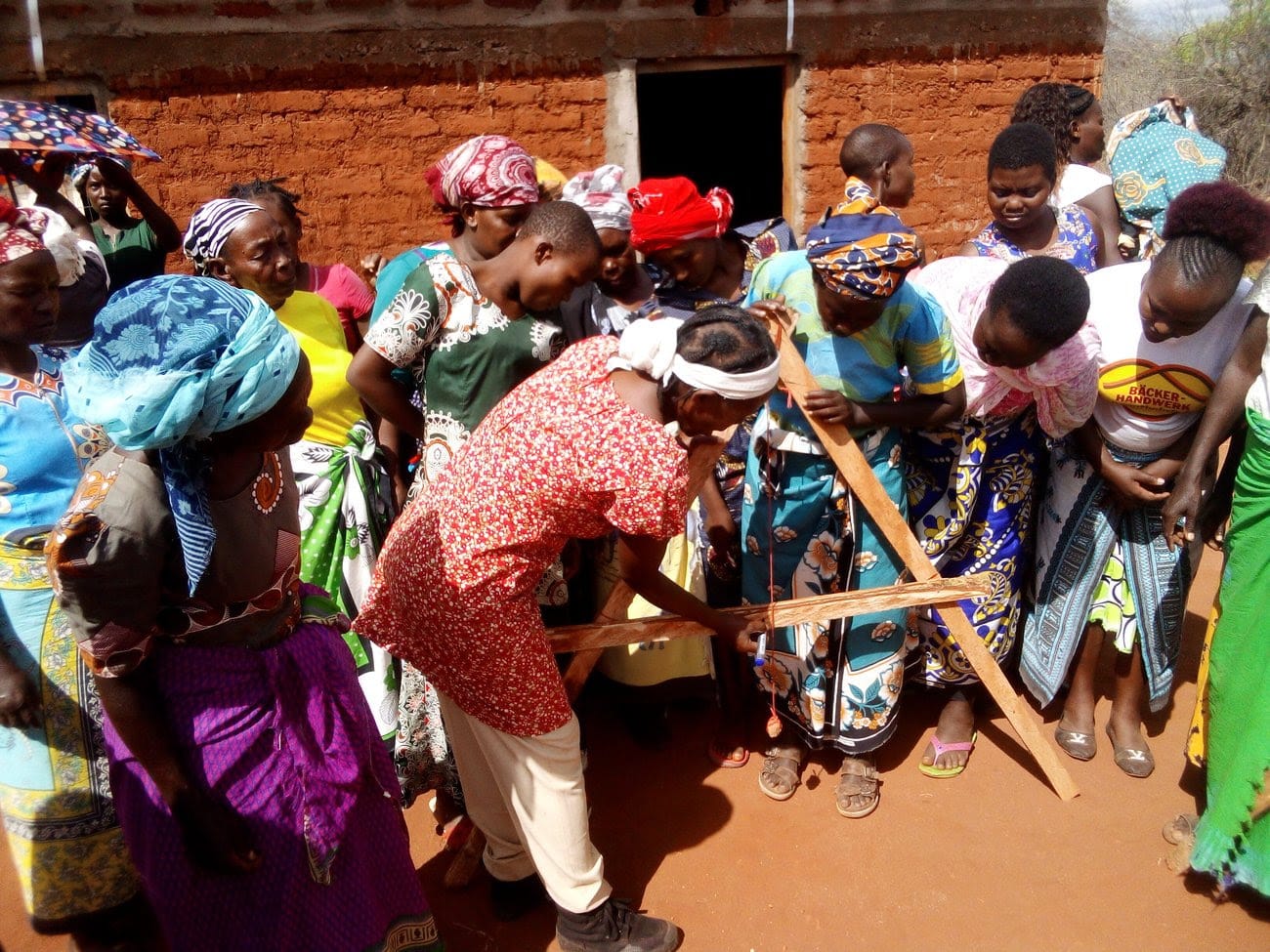 It's Morag here with my Ethos Foundation hat on – the registered permaculture education charity I run that is deeply entwined with our work here at the Permaculture Education Institute, Permayouth and Our Permaculture Life.
Last month we supported permaculture training for traumatised teenage mothers at a care farm in central Kenya run by trauma counsellor Dr Lilian Muthui (in video below), alongside local women farmers and carers in the region.
We did this with the kind support of our global permaculture community – people like you. It was a wonderfully successful and empowering program that is rippling out positive action. The women are applying what they are learning from these inspiring women teachers.
Now the rains have come after a LONG drought and URGENTLY we are seeking to raise $5000 for start-up seeds for 117 permaculture farms lead by these women.
During the drought crisis, the women were forced to eat their seed stock. More permaculture education is also needed and some irrigation for a seed farm. Lilian just recorded and shared this video with me – watch to the end and see all the women gathered around.
This incredible initiative is led by Dr Lilian. We met earlier this year & she is now a valued member of the Permaculture Education Institute. Through Ethos Foundation we were able to support her to host the practical local language permaculture design course for the leaders of the women's farming groups and the girls.
Lilian set up this care farm in 2016 to create a sanctuary for traumatised teenage mothers – victims of early marriage, FMG, post-election and lockdown rape, and other violence.
At this farm, Lilian empowers & educates the girls – offering a healing space to connect with nature, each other, good food, & a safe caring space to be. She also knows that essential to their healing & future resilience is knowing practical permaculture skills – skills the girls can use to care for themselves, their child, their environment and extended family.
The girls are given a chance to go back to finish school. While the girls are there, local people arranged by Lilian help to care for the children. All the leaders from these groups took the permaculture design course we supported.
The support Lilian has requested is to offer 117 families $40 to buy seeds so they can plant out a few acres each.
The 10 care farm will begin a seed saving program, and an irrigation system set up to support this to thrive. Crops will include, sorghum, millet, Sweet potatoes, High Iron Rich Beans, green grams, cow peas, Pigeon peas, cassava, paw paws, mangoes, oranges, neem tree, moringa, aloe vera and nurseries for native trees.
These seeds are to be multiplied during dry spell under irrigation and then distributed to farmers during rain season.
Every donation makes a difference and we always send 100%. Thank you in advance for your help. You will see in the donation link that we have suggested some amounts, but any amount would be so very welcome, and if you are able to offer monthly support that would be so incredible!
Once the program has got up and running over the next couple of months we will organise a session with Lilian so you can meet and talk with her and learn first hand how your support has helped. Thank you from the bottom of our hearts.